LUX MAKEUP ARTIST MINDSET MASTERCLASS
Learn the secret sauce for landing your ideal client without the hassle and live your passion
Gain full clarity on your values, learn how to book your next ideal client, and generate revenue, without the stress.
LUX MAKEUP ARTIST MINDSET
The exact roadmap on how I started charging from the bottom and now exceeding my goals (and helped others implement too!)
LUX MAKEUP ARTIST MINDSET
The number one thing holding you back from charging your worth, and have brides book you and how you can implement it today
LUX MAKEUP ARTIST MINDSET
The system I use to have clients that keeps me in demand, that no one is talking about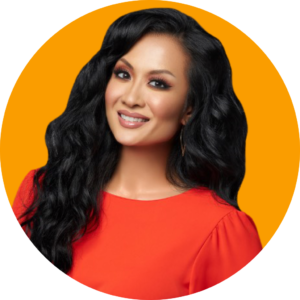 Over the past 13 years, you've seen how I transformed clients into their most beautiful elegant brides, and you're curious if this could be a viable path for you.
Freedom of finance, feeling fulfilled, making an income that allows you to live the life of your dream ……….
Something you thought a few years ago was nothing but a facade, you're now realizing is a viable career in an economy that is exploding – and after sitting on the sidelines for long enough, you're ready to step in and make this dream a reality.
You may have even tried picking up a brush or two and tried to do your friend's makeup (or have been continuously trying for a while), without anything substantial to show for your effort…
You're sick of struggling to make meaningful progress and you're ready to roll your sleeves up, learn the right way with the right foundation and start making it happen.
ENTER: LUX MAKEUP ARTIST MINDSET MASTERCLASS
You're going to learn the exact steps to grow and become a sought-after makeup artist with Industry-Leading Professional Bridal Makeup Artist, Jenny Torry.
With over a decade of experience in the Bridal Beauty Industry and as one of the top sought Luxury Makeup artists, Jenny knows exactly what it takes to start from the bottom and shift the mindset to a Luxury sought Makeup Artist and turn into a dream that you will not have to wake up from. 
If You're Finally Ready To Stop Watching Everyone Else Succeed It's your time to Claim It For Yourself -
We're sharing THE exact tips and strategies that we've used in this
Lux Makeup Artist Mindset Masterclass for the first time. 
Earnings Disclaimer
While we make every effort to ensure that we accurately represent all the products and services reviewed on our website www.jtorrymakeupacademy.com and their potential for income, please note that earnings and income statements made and/or communicated by or on behalf of JTorry Makeup Academy, its affiliates, or advertisers/sponsors are only estimates of what we think you can possibly earn. There is no guarantee that you will earn any money or make the estimated levels of income using the techniques and ideas on this website www.jtorrymakeupacademy.com. You accept the risk that the earnings and income statements differ by individual and you should not rely on any revenue, sales, or earnings information we present as any kind of promise, guarantee, or expectation of any level of success or earnings. As with any business, your results may vary and will be based on your individual capacity, financial condition, personal experience, business experience, expertise, skills, level of education, level of desire, geographical location, and changes within the market. There are no guarantees concerning the level of success you may experience. The testimonials and examples used on www.jtorrymakeupacademy.com are exceptional results, which do not apply to the average purchaser and are not intended to represent or guarantee that anyone will achieve the same or similar results. Subject to our Refund Policy, we provide content without any express or implied warranties.