As long as I can remember, I've always had a deep passion for fine arts, especially painting. I took art classes and excelled in it throughout grade school. I decided to pursue my passion for the arts, so I enrolled in College for Fine Arts, and decided to start my own business creating custom paintings for clients. Three years into my Custom Painting business, I decided to take my passion to another level and paint on a different type of canvas, the face. From that point onward, I worked extremely hard to perfect my business and the artistry of both Makeup and Hair. I am continuously growing and learning new tips of the trade, and have taken several professional makeup and hair training classes to help shape me to be the artist I am today. In addition to my training, I am a state board licensed Cosmetologist and a licensed Instructor. I am blessed because I have had the opportunity to work with over a thousand brides, and have worked with many celebrities, such as Evanescence.
Now as a licensed State-board Instructor and Cosmologists, I'm able to expand on my true calling which is teaching. I love to teach and train other passionate artists. I get confirmation of this every time I see my students' eyes light up when they see their true potential. When I see my student's progress in their artistry and application, this makes me feel so proud.
I truly believe that makeup does not make the person beautiful, but it enhances their features, which boosts their confidence and makes them feel amazing. Not only does this make our client feel great, but we ourselves as artists feel fulfilled that we have done our job right.
My goal as an artist and beauty instructor is to help others feel confident with their artistry skills and to carry my legacy on as a professional makeup artist and make their own dream a reality.
I am fortunate to have discovered that my true purpose is to help bring out the beauty in the way of different art forms and enhance a woman's natural beauty to make her feel the most confident for her special day. Over 14 years in the Makeup and Hair industry and with my specialized knowledge on bridal and beauty makeup.
Head over to IG to see what I'm up to.
@jtorrymakeup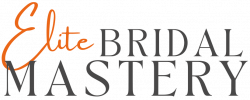 Welcome to Elite Bridal Mastery, where you can achieve your dream of becoming an Elite Bridal Artist by elevating your confidence and building your skill set to attract your dream clients and build your own profitable business without years of experience.
Elite Bridal Mastery exists because I understand one thing very clearly. And that is, you want to succeed in your business, stand out with complete confidence, and reach your goals and dreams – and you want it without feeling undervalued and the struggles that come with marketing yourself as a bridal makeup artist. You want to attract your dream client and give them the exclusive and quality experience that they will love. And more than that? You want this process – getting from start to SUCCESS – to happen efficiently and without years of experience and costly mistakes.
Founded in 2017 by Jenny Torry, Lux Bridal Makeup & Hair Artist & Beauty Educator & Mentor started as JTorry Makeup Academy and now now Elite Bridal mastery where we focused on helping you be a confident and thriving Bridal Boss Babe you've always wanted to be. Founded in 2017 by me, Elite Bridal Mastery, formerly known as JTorry Makeup Academy. Started as a dream to help aspiring makeup artists be confident and learn the skill set to hone in their passion and create their dream passion with the right foundations.
Elite Bridal Mastery is a program that is completely aligned with who so I can give and serve fully with my experience, passion, and purpose. at was helping makeup artist on all levels in their journey to success. The services and solutions you will find here at Elite Bridal Mastery, are all driven by integrity, accessibility, and authenticity, so you can be sure that when you partner with me, you are getting a sidekick that is there to support you every step of the way. Not someone who is going to 'set and forget. It is how I help you to cut through the noise and master your bridal craft and business so you can get seen, loved, and booked in your bridal business quicker and easier than ever before.
The programs you will find here at Elite Bridal Mastery are all driven by impact, integrity, passion, efficiency and support. It is how I help you to guide you in setting up your bridal beauty for success and to be a confident and elite bridal artist that attracts high paying clients so you can live a fulfilling live.
With over 14 years of experience and certification as a State Board licensed cosmetology educator, I specialize in Bridal and Special Event hair and makeup.
At JTorry Makeup Academy, I am devoted to helping aspiring artists as well as everyday beauty lovers master makeup techniques so that they may achieve their goals of being a professional makeup artist.
The Online Academy is ideal for any aspiring or intermediate makeup artist who wants to polish their technique and enhance their confidence in order to secure their dream of being a sought after professional makeup artist.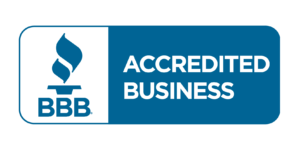 Earning BBB Accreditation means you've committed to making the ethical decision. BBB Accredited Businesses pledge to uphold BBB's Code of Business Practices, while helping to support the local economy through transparent businesses practices. BBB Accreditation is not for all businesses. Accredited Businesses must comply with thorough advertising standards, and commit to rigorous standards designed to elevate them from those that don't.
It's not enough to conduct business as normal. BBB wants businesses to be better, and strive for excellence in all areas
Accreditation is how BBB recognizes JTorry Makeup Academy as a Trusted, Competent institute in their industry and local community.