INTENSIVE HANDS-ON WORKSHOP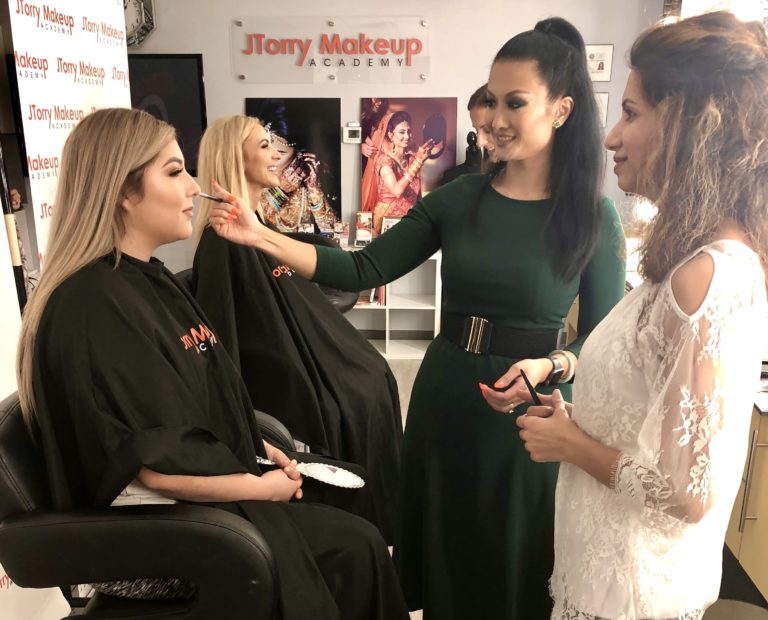 The JTorry Makeup Academy Hands-On Workshop is available to those who have successfully completed the JTorryMakeup Academy Course.

This is a one-day program that includes a six-hour makeup model training session at JTorry Makeup Academy. This session is focused to reviewing and applying what you learned in the Online Academy while being monitored live by Jenny. This training will enhance your confidence while applying makeup to other people's faces, and you'll be able to communicate any concerns you have and hone in your technique and methods you'd like to improve. 
The workshop will be held at the JTorry Makeup Academy address is 13151 Emily Rd, Ste 210A, Dallas, TX 75240.

The class is an intimate setting so you'll receive personalized attention.
Please make plans to bring along a model. It is necessary to use live models. If you need help finding a model, please notify your instructor ahead of time.
Duration: 6 hours ( 9 am to 3 PM) or (1 to 7 PM)
Prerequisites: JTorry Makeup Academy Online Academy Alumni

How does the JTorry Makeup Academy Hands-On Workshop work?

Once full payment is paid, the student will schedule a call.
The date will be scheduled on the mutual availability of the student and Instructor.
Includes: 
JTorry Makeup Academy Apron 
Professional Image of yourself 
Professional Image of your Model so it's ready to be used for your own website 
Complete Make-up artistry training for online academy graduates
Training based on the needs of you – the student
Get the hands-on training you need
Gain the competitive edge with training from professionals
Gives graduates a way to boost their career and stay competitive
Step by step, hands on training
Skilled mentors help set your foundation for career growth
And Much More!
How can I enroll in the Intensive Hands-On Workshop?  
You must first complete the JTorry Makeup Academy Online Academy before you can enroll in the Intensive Hands-On Workshop.
Is it possible for me to take the workshop again?
I'm certain you'll only need one day of training, but if you feel you need more, you are welcome to re-enroll in the Intensive Hands-On Workshop.
How much is the Intensive Hands-On Workshop cost?
Your investment is $1500.